Product Spotlight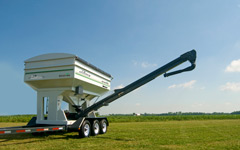 Seed Chariot Seed Tender
Save labor and time at planting with the new Seed Chariot model 2620 and 3620 seed tenders. Combining high-speed delivery with operator-friendly control for unmatched seed-handling efficiency.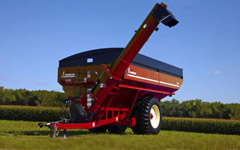 48-Series In-Line Auger Grain Carts
Achieve lightning fast unloading with fewer wearing parts by choosing the 48-series carts with Parker's exclusive In-Line auger system. Choose from a Model 1048 with 1,025 bushel capacity or a Model 1348 with 1,325 bushel capacity.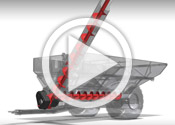 48-Series In-Line Auger Grain Cart Unloading
Take a tour of some of the great features, and speed of the new in-line auger design of the 48-Series grain carts.